To configure the programma you have to open then Gym Control Panel with the icon on the dekstop or on the start men¨.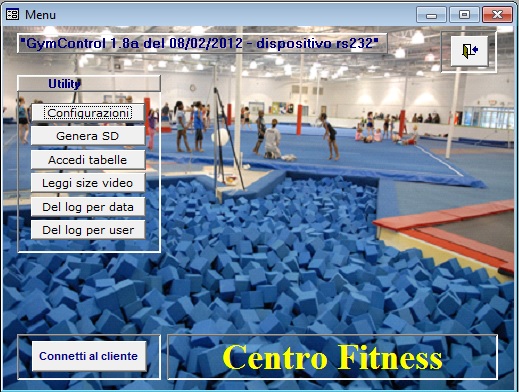 Now press on the button "configurazioni".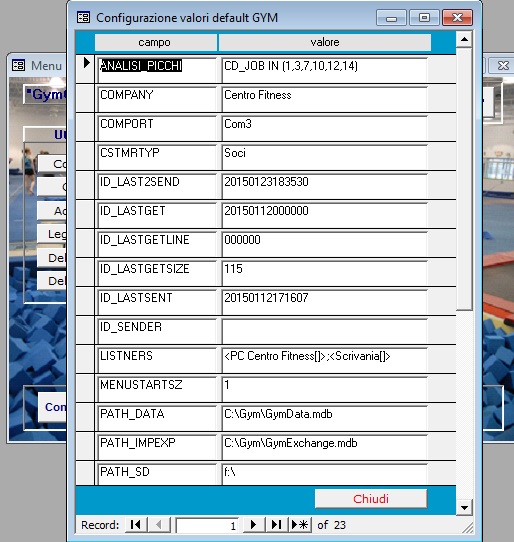 You can change the company name that appears in the main menu of the program by changing the value to the COMPANY line and put the name of your gym!
If the menus are too small or too large, you can change the zoom factor by changing the value to the line for MENUSTARTSZ typing a value of 1.2 for a 20% enlarge the menu or to reduce the graphic you can enter a value for example of 0.8 to reduce the size of the forms by a factor of 20%.
When you have finished configuring the program just to get out of the control panel and restart the Gym.